Welcome to Toddington Standard Locomotive Limited
Welcome to Toddington Standard Locomotive Limited. Our Company was setup in 2018 and is devoted to the restoration and operation of Standard Class 4 2-6-0 no. 76077.
We are a growing team of enthusiasts and shareholders, working hard to return 76077 to steam and operation on the Gloucestershire Warwickshire Steam Railway in time for its 70th Birthday in 2026.
The picture below is what we are aiming for – the picture is in reality sister loco no. 76017 from the Mid-Hants Railway: which is actually running with 76077's tender!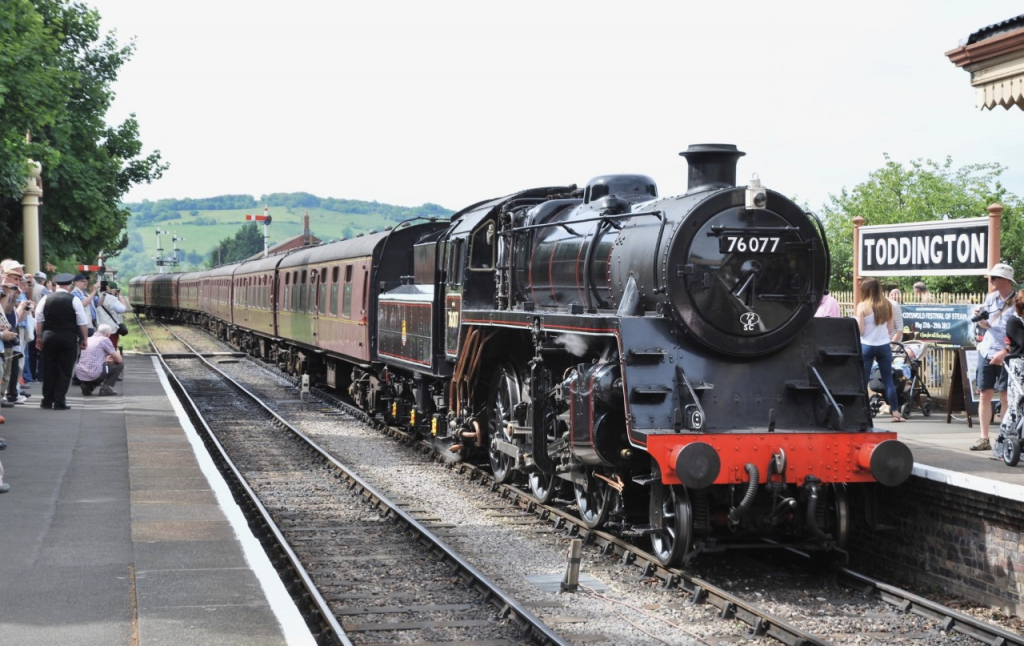 With thanks to our dedicated team of volunteers and the generosity of our shareholders, progress to restore our locomotive has been quite rapid. This is an exciting and fast moving project that needs your support. Please take a look around our website to find out more about the restoration, the loco's history and how you might be able to help.