Welcome to Toddington Standard Locomotive Limited
Welcome to Toddington Standard Locomotive Limited. Our Company was setup in 2018 and is devoted to the restoration and operation of Standard Class 4 2-6-0 no. 76077.
We are a growing team of enthusiasts and shareholders, working hard to return 76077 to steam and operation on the Gloucester Warwickshire Steam Railway sometime between 2024 and 2026
The picture below is what we are aiming for – the picture is in reality sister loco no. 76017 from the Mid-Hants Railway: which is actually running with 76077's tender!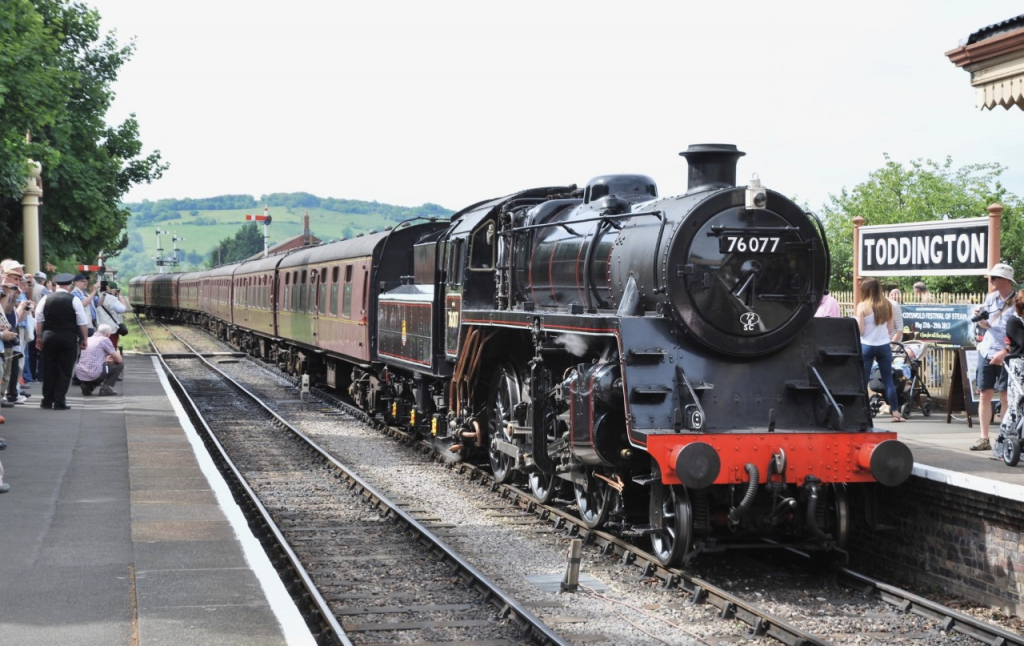 Keep yourself occupied with your favourite rail reads. From steam to diesel, freight to electric and everything else in between.
Not only do you save 10% but when you take out a subscription, our media partners Morton's will donate £4 directly to the Toddington Standard Locomotive Society. Click on the banner above to take advantage of this offer and also support our project. Offer expires 31 December 2021.